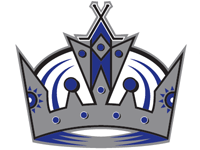 Los Angeles Kings
Franchise Date: June 5, 1967
Address: 1111 S. Figueora St. Los Angeles, CA 90017
Website: http://www.lakings.com
Arena: Staples Center
Capacity: 16,005
Actions: Email Trade Offer - Propose a Trade - Sign an ECHL player
Actions: Waive/Send-Down - Claim Waived Player - Bring Up Player - Make player a Holdout
Actions: Edit Trade Block - Place player on IR - Take player off IR - Release Player
Actions: Position change request - Request Player Re-Rate - Hire Coach - Fire Coach
Actions: Change Password - Change Personal Info - Bickering/Suggestions? - Notes
View: Past Trades - Trade Block - AHL Team - ECHL Team
View: Standings - IR list - Draft Picks - Terms - UFAs - RFAs - GMs Personal Info
View: Past Results - Lines - Ratings - Team Scoring


General Manager - Completely (Completely) - Calgary
Avg. CPHL Salary: $2.74 mill
Avg. AHL Salary: $0.08 mill
Avg. CPHL Age: 26.30 yrs
Avg. AHL Age: 21.25 yrs
# of CPHLers: 23 players
# of AHLers: 24 players
# of ECHLers: 15 players
No Pic

Head Coach

Name:
Salary: mill
Length: yrs
Terms

Team Sending
Team Receiving
Amount ($) (in millions)
Other
Los Angeles Kings
League
$ 0.04
Releasing Gambardella, Joseph (D) AHL (0.75 for 2 yrs)
Los Angeles Kings
League
$ 0.04
Releasing Brodzinski, Easton (RW) AHL (0.75 for 2 yrs)
Los Angeles Kings
League
$ 0.01
Releasing Kujawinski, Ryan (C) AHL (0.50 for 1 yr)
Los Angeles Kings
League
$ 2.30
Releasing Garrison, Jason (D) NHL (3.83 for 1 yr)
Los Angeles Kings
League
$ 2.07
Releasing Markov, Andrei (D) NHL (3.45 for 1 yr)
Los Angeles Kings
League
$ 0.04
Releasing Snively, Joe (C) AHL (0.75 for 2 yrs)
Los Angeles Kings
League
$ 0.04
Releasing Jacobs, Josh (D) AHL (0.75 for 2 yrs)
Los Angeles Kings
League
$ 0.04
Releasing Leedahl, Dawson (LW) AHL (0.75 for 2 yrs)
League
Los Angeles Kings
$ 0.01
2018-19
Los Angeles Kings
Buffalo Sabres
$ 3.50
2018-19
Los Angeles Kings
Columbus Blue Jackets
$ 1.25
2018-19
Los Angeles Kings
New York Islanders
$ 0.50
2018-19
New York Islanders
Los Angeles Kings
$ 1.00
2019-20
Los Angeles Kings
New Jersey Devils
$ 1.00
2018-19
League
Los Angeles Kings
$ 5.00
2018-19

Special: Compensation for late picks in draft
Special: LA will send Ottawa a 2018 3rd
Special: Isles owe Kings a 2nd by 2019
Special: Kings owe 1 mil to nj 2018-2019
Special: fulfils 1.0 million owed by Kings
Special: Islanders no longer owe Kings a 2019 2nd. 93 to NYI
Special: If Chicago does not qualify for 2018-19 CPHL playoffs, LA will send Hawks a 2nd round pick prior to draft. If Hawks make 2018-19 playoffs, LA send Hawks a top 70 pick for 2019 draft.
| | |
| --- | --- |
| 2018-19 | Net |
| Net Money transfered to & from other teams (Max: $18.00 mill) | -6.25 mill |
| | | | |
| --- | --- | --- | --- |
| Player Name | Pos. | Age | CPHL Salary |
| | | | |
| --- | --- | --- | --- |
| Player Name | Pos. | Age | Date of Holdout |
Entry Draft Selections

Year

Picks (Original Team in Brackets)

2019

1st(chi), 1st, 2nd(was), 3rd(chi), 3rd(dal), 3rd(tor), 4th(buf), 5th(buf)

2020

1st(cmb), 1st, 2nd, 3rd(buf), 3rd, 3rd(nyi), 4th, 5th

2021

1st, 2nd, 3rd, 4th, 5th

2022

1st, 2nd, 3rd, 4th, 5th

2023

1st, 2nd, 3rd, 4th, 5th
Awards/Accomplishments
2006-2007 Martin Division Winners
2006-2007 Howe Conference Winners
2008-2009 Dwayne Hay Award (CPHL s least effective player): Jay McKee
2010/2011 Pacific Division Winners
2011/2012 Mike Vernon Award (top goalie): Tomas Vokoun
2011/2012 Pacific Division Winners

Manchester Monarchs

Reading Royals